195 Shake Rag Rd, Lexington, VA 24450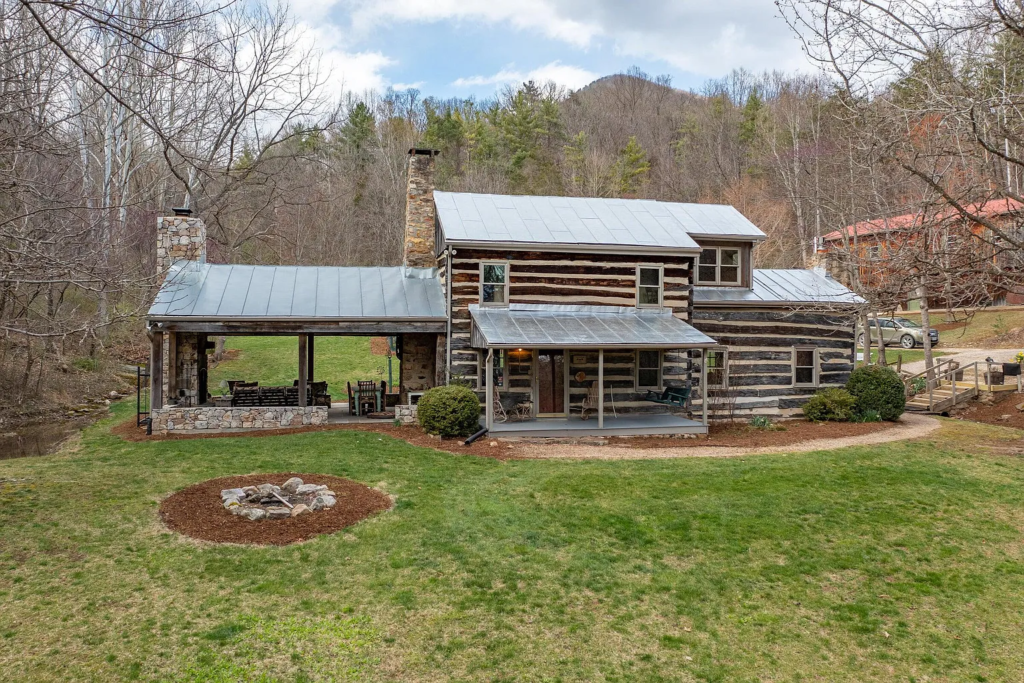 3 Beds | 3 Baths | 4,100 SqFt | 21.65 Acres
Turnkey, no work needed, no landlord headaches!
Less than 15 minutes from downtown Lexington, W&L and VMI is your idyllic, Secluded Country Retreat: UPLANDS FARM. Your 1813 masterfully restored log home on 21.65 acres is Pure Magic! Located in the wooded hills on the lower slopes of iconic Hogback Mountain, one of Rockbridge County's "Signature" Mountains, Uplands Farm features Shake Rag Branch, a seasonal stream with a garden pond.
Enjoy abundant wildlife! Lovely gardens surround. Perfect location for Recreation, Gatherings of family and friends, College Class Reunions, and Parents' Weekends. UPLANDS FARM includes a unique 2-level Activity, Barn. The upper level features a 2,000 sq ft game room: enjoy indoor games, watch sports or movies, and dance! Lower level: 667 sq ft work-shop, man cave, and 2-car garage. Massive 6-car garage, attached!
---

The Buyer
---
Hybrid Real Estate Investing – A Better Way To Invest In Real Estate

The Hybrid REI Model Gives Real Estate Investors What They Really Want!

Cash Now: We bring you a property with a vetted resident ready to move in the day you close. They pay a non-refundable option fee to purchase the property. And the best part is you own the property and retain the tax benefits until they exercise their option to purchase.


Cash Flow: We have pre-qualified the buyer who has a good income and will be responsible for 95% of the maintenance and repairs, so no need for property management, and virtually all of the cash flow goes to the bottom line.


Cash Later: Then you sell at the appreciated price when the resident secures their own mortgage within a predetermined time frame with the help of our team. They are now proud homeowners and your increased capital is freed up to do another deal!
---
Interested?
Please schedule a call with our team ASAP to discuss acquiring this deal. Our deals usually go pretty quickly, so please schedule with us now if you're interested.
Book a call with me at -> https://hybridrealestateinvesting.com/call or fill out the form below and we'll be in touch.
---
Want More Deals Like These?
---
Investor Referral Program
Who else do you know that might like to passively earn a double-digit return with income-producing real estate? With our "Investor Referral Program," you get a $1,000 referral bonus!