57 Halstead St, Newark City, NJ 07106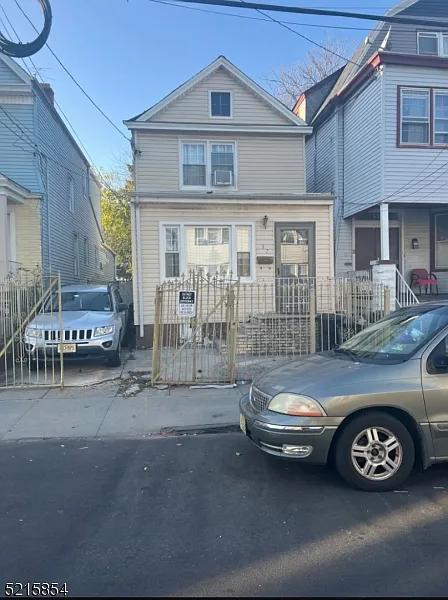 3 Beds | 2 Baths | 1,232 SqFt
Turnkey, no work needed, no landlord headaches!
Lovely single family 3 bedroom home nestled on a quiet street in Newark. This home has a spacious backyard for your pets to stretch their legs!
---
The Buyer
I was born in Brooklyn in the tough area of Fort Greene. I have been house to house due to my upbringing as a kid and finally settled in South Carolina with my grandmother for the remainder of my School years. In the South, I learned about home maintenance and trailer health from my grandmother and father. After college, I went to work in the construction field for a while where we built the first clean energy plant. I grew tired of being on the road so I came back to NY because I knew I would have the best opportunity to chase my dreams which was real estate.
Malik is currently renting and his lease is up at the end of the month. He is now in a position to purchase a home via seller financing. His credit is what's keeping him from prequalifying for a favorable traditional home loan. His W2 income of $60k/yr supports monthly payments of $2,500. He's looking for an affordable single-family home in the Newark, NJ area and access to the American Dream of homeownership.
---
The Numbers
Around $400/month cash flow (20% Cash on Cash) on a Contract For Dead with a $173,945 balloon due in 30 years. The purchase price is $300k (under contract) and the selling price is $360k. The end buyer is putting down $36,000 and making payments of $2,432/mo.
---
Hybrid Real Estate Investing – A Better Way To Invest In Real Estate
The Hybrid REI Model Gives Real Estate Investors What They Really Want!

Cash Now: We bring you a property with a vetted resident ready to move in the day you close. They pay a non-refundable option fee to purchase the property. And the best part is you own the property and retain the tax benefits until they exercise their option to purchase.


Cash Flow: We have pre-qualified the buyer who has a good income and will be responsible for 95% of the maintenance and repairs, so no need for property management, and virtually all of the cash flow goes to the bottom line.


Cash Later: Then you sell at the appreciated price when the resident secures their own mortgage within a predetermined time frame with the help of our team. They are now proud homeowners and your increased capital is freed up to do another deal!

---
Interested?
Please schedule a call with our team ASAP to discuss acquiring this deal. Our deals usually go pretty quickly, so please schedule with us now if you're interested.
Book a call with me at -> https://hybridrealestateinvesting.com/call or fill out the form below and we'll be in touch.
---
Want More Deals Like These?
---
Investor Referral Program
Who else do you know that might like to passively earn a double-digit return with income-producing real estate? With our "Investor Referral Program," you get a $1,000 referral bonus!