23524 Bali Avenue, Port Charlotte Florida 33980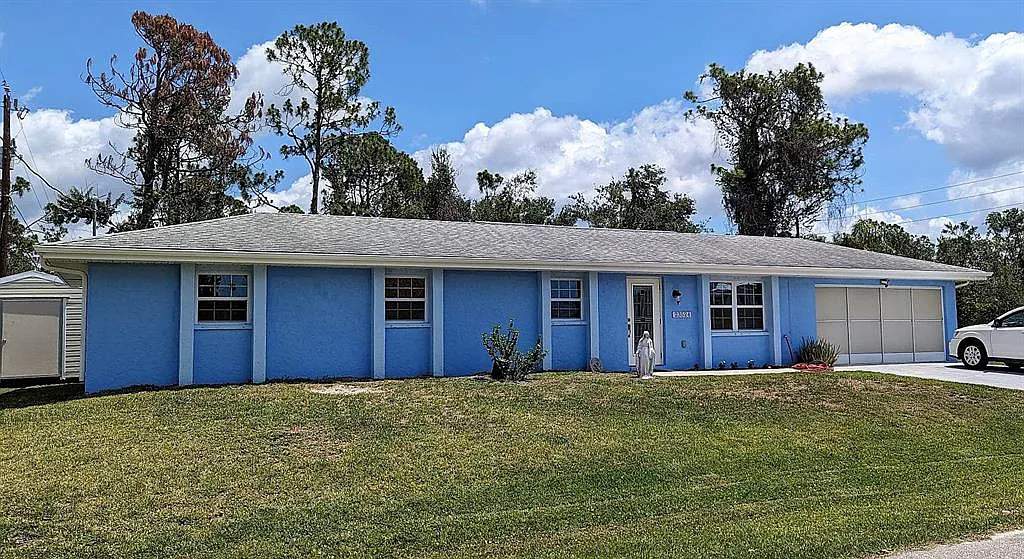 3 Beds | 2 Baths | 1,250 Sq Ft
Turnkey, no landlord headaches!
The Florida room is almost completed. BIG shed out back. Large master BR with walk-in closet. Great layout for a family. Big lot ready for a pool or other additions. The fire Hydrant on the property helps keep insurance lower! Walking distance to shopping!
(The property is subject to change.)
---

The Buyer
Janet is a senior payroll tax accountant with 3 years in the business. She worked for over 19 years as a director of an assisted living facility. Covid convinced her to get out of the health field and go back to the corporate world. She moved to Florida from New York and had kept a house as a regular rental, but the renters stopped paying so she missed her payments too.
She is currently selling that house to get back on track. She is married to her husband Eliecer Franco who will also be on the lease. The lender says she needs 2 years so we will give her a minimum of 3 years for the option period. Her credit score is currently at 469 and will need to work on improving it.
---

The Numbers
Money from Buyer: $11,000
Amount from Investor: $46,000
BUY: $230,000
SELL: $266,000
Cash Flow: $300 (9% CoC)
ROI: 47%
TERM: 2-3 years
PROFIT: $40,000
---
Hybrid Real Estate Investing – A Better Way To Invest In Real Estate

The Hybrid REI Model Gives Real Estate Investors What They Really Want!

Cash Now: We bring you a property with a vetted resident ready to move in the day you close. They pay a non-refundable option fee to purchase the property. And the best part is you own the property and retain the tax benefits until they exercise their option to purchase.


Cash Flow: We have pre-qualified the buyer who has a good income and will be responsible for 95% of the maintenance and repairs so virtually all of the cash flow goes to the bottom line.


Cash Later: Then you sell at the appreciated price when the resident secures their own mortgage within a predetermined time frame with the help of our team. They are now proud homeowners and your increased capital is freed up to do another deal!
---
Interested?
Please schedule a call with our team ASAP to discuss acquiring this deal. Our deals usually go pretty quickly, so please schedule with us now if you're interested.
Book a call with me at -> https://hybridrealestateinvesting.com/call or fill out the form below and we'll be in touch.
---
Hybrid Investor Contact Form
---
Investor Referral Program
Who else do you know that might like to passively earn a double-digit return with income-producing real estate? With our "Investor Referral Program," you get a $1,000 referral bonus!
---