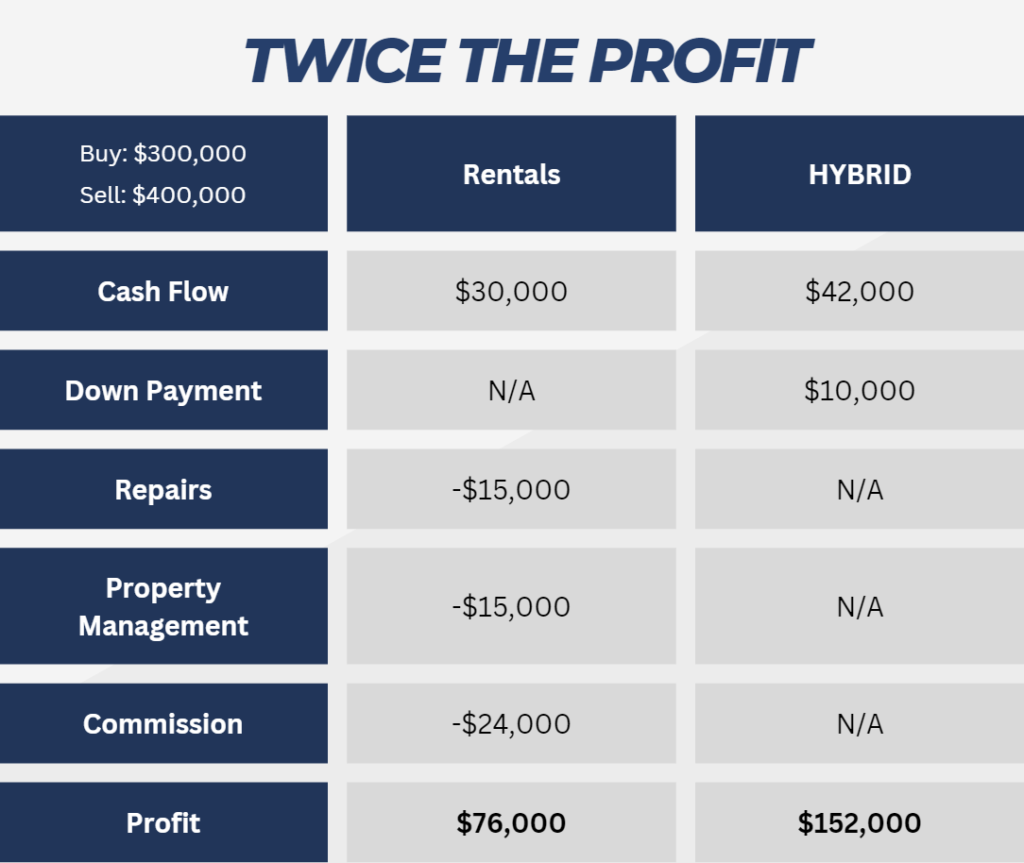 Here's How We Make Twice The Profit…
Because we're offering a path to homeownership we can charge above-average rents.
Let's say the mortgage is $2,000 per month. The rental is getting $2,500/mo and the Hybrid is getting $2,700/mo and we're going to sell it in 5 years.
With Hybrid REI, our resident buyers are giving us $10,000, minimum, for the privilege of buying it at a future date for a set price.
And since they want to own it, they take care of it. They are also responsible for repairs and maintenance under $500.
With regular rentals, you have property management which will run you around 10% of the rent plus markups on parts and labor.
And finally, when you sell a rental you pay an agent an average of 6% commission, but with Hybrid REI, the property is sold upfront so there is no commission.